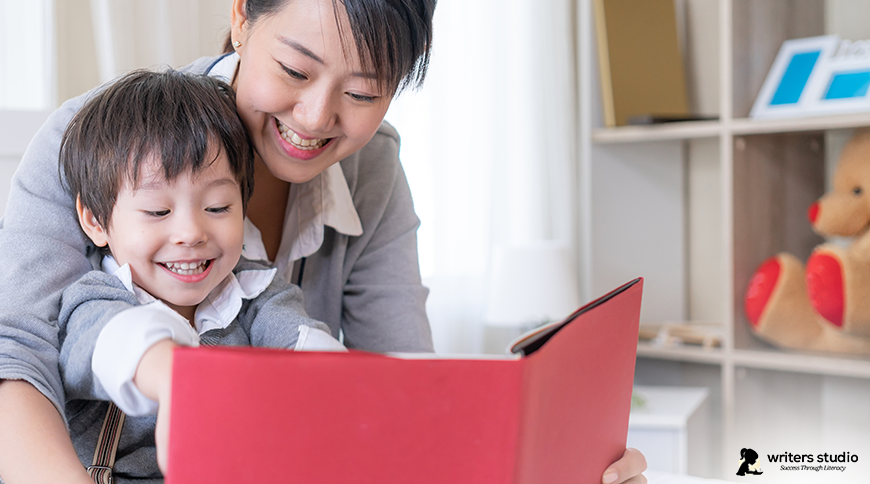 18 April 2022
Improve Your Child's English Language Skills By Encouraging Them To Read
English is one of the main languages of Singapore, and it is used frequently in our everyday lives. In fact, English is so crucial that it is deemed a mandatory subject that contributes significantly to a student's O levels score computation. 
This is why many parents place a significant emphasis on brushing up their children's literacy skills from a young age by sending them to phonics classes so that they can build a solid foundation and improve their oral communication skills. 
While that is an excellent way for a child to begin learning English, parents can do more to help their children improve their literacy skills. And one way to do that and improve their children's vocabulary is through reading – which is a fundamental skill every child needs to learn to be successful. Not only do good reading skills benefit children academically, but they also help to increase one's attention span and promote stronger analytical thinking. 
However, encouraging good reading habits in a child may not always be as straightforward as some parents would prefer. Every child learns and processes information at a different pace, which means some may develop a natural love for reading at a young age, and some may not. 
If your child falls in the latter category, you might be scratching your head wondering how you can encourage them to read regularly. Well, fret not! Allow us to share some tips to help you cultivate an interest in reading within your child. 
Tip #1: Dive deeper into the story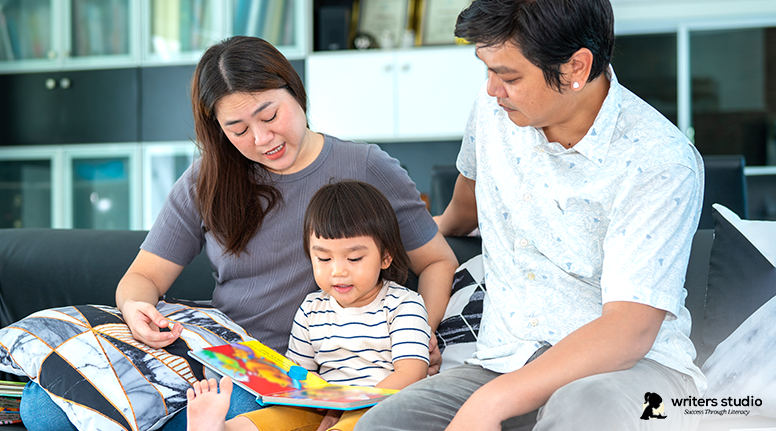 Some children dislike reading because they think this activity is boring and a chore. The good news is that you can address this issue and make reading a fun activity for your child. 
In addition to reading along with your child, you can help them engage more deeply with the story by asking questions about the character's motivations, thoughts, and actions. For example, if you are reading "Jack and the Beanstalk", you can consider asking your child questions like: Why do you think Jack wants to buy the magic beans? How will his mother feel when she finds out the truth? 
By encouraging your child to connect to the story and the characters and applying what they are reading to their daily experience, you can help to increase their interest in reading. Once they feel more engaged, they will start to see reading as a fun activity.
Tip #2: Expose your child to different genres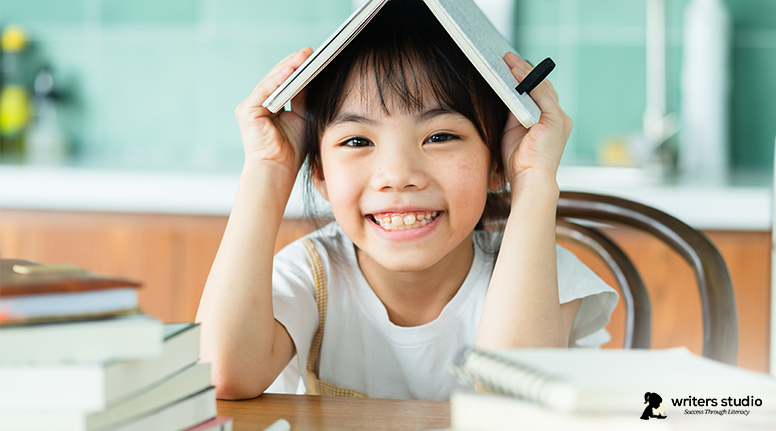 Often, your child may find reading boring simply because they have yet to find a book that interests them. Everyone has their unique preferences, so what you find interesting may not hold true for your child.
If you noticed your child is not engaged with a particular book, you should consider exploring a different genre. The great thing about reading is the wide variety of genres available to everyone – mystery, science fiction, fantasy, and many more! Visit your local library and take advantage of the wide selection available by letting your child pick a book that catches their attention so you can cultivate their interest in reading and learning English.
Tip #3: Set an example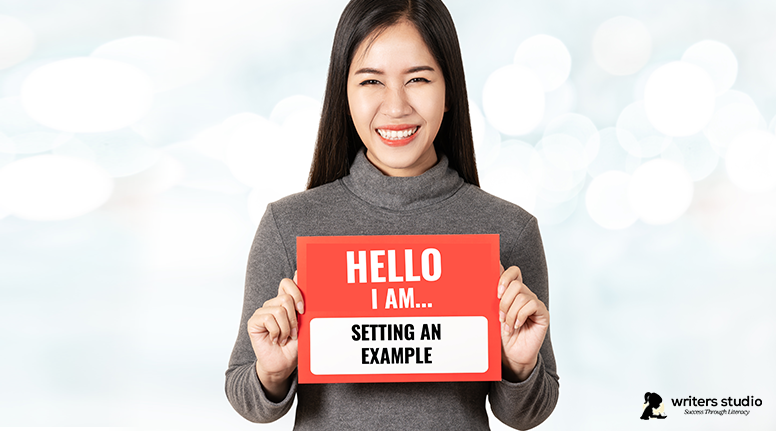 Children are paying attention to the world around them at every waking moment, and they learn by observing their primary role models – their parents and caregivers. Therefore, you are your child's first teacher! So if you want your child to cultivate an interest in reading so that they can learn English, then you need to set a good example.
Dedicate a portion of your time daily to reading a magazine, newspaper, or book to show your child that reading is important. During your reading time, you can also encourage your child to join you with their own book.
Additionally, it is advisable to provide your child with easy access to plenty of reading materials at home, so they understand that reading is not something that only happens at school. Instead, it can happen anywhere.
If you want your child to succeed academically, then it is paramount to ensure they start school with a desire to learn to read and a strong foundation in literacy-related skills. These can be cultivated by encouraging your child to read regularly from a young age.
Additionally, you can consider sending your child to an English language school in Singapore. At Writers Studio, we offer various courses to help students brush up on their language and literacy skills. If you are interested to learn more, do not hesitate to contact us today to find out more about our courses and rates.